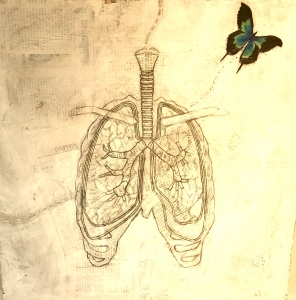 To meditate with mindful breathing is to bring body and mind back to the present moment so that you do not miss your appointment with life.
– Thich Nhat Hanh
"When one gives undivided attention to the vital breath, and brings it to the utmost degree of pliancy, he can become as a tender babe."
― Lao Tzu, 6TH CENTURY BCE
If you had access to a FREE TOOL that could help induce states of calm, improve your overall health and well – being today and prevent disease would you use it?
If the answer is yes then…
 Breathe in- 2-3-4-5 and out-2-3-4-5 … and again…and again…
Breathing is essential for life and therefore we are designed to do it automatically, without thinking. However, we also have the ability to consciously change our respiration with intention.
WHY DOES THIS MATTER?
OLD WISDOM TRADITIONS AND MODERN SCIENCE AGREE: IF YOU'RE NOT BREATHING CORRECTLY YOU'LL NEVER BE HEALTHY!
Ancient Chinese, Indian and Greek texts are replete with the importance of proper breathing for vibrant health. Likewise, old spiritual traditions have long known that the key to unlock states of calm, greater awareness and connectivity is through mindful breathwork. Essentially the ancients knew that improper breathing prevented healing and was a precursor to disease…or dis-ease. Conversely, mindful breathwork was universally understood as a powerful and immediate way to change the mind and improve overall health immediately. If you didn't catch that incredibly significant bit here it is again…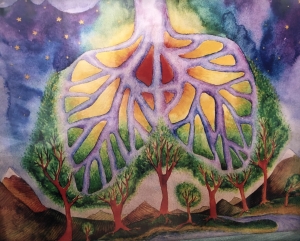 MINDFUL BREATHING CHANGES OUR PHYSIOLOGY AND OUR EXPERIENCE OF THE WORLD… IMMEDIATELY.
Ok, you might say, that worked for the ancients, but we live in a modern world full of technological advances. Is mindful breathing still important today?  Let's explore what the research suggests…
WHAT DOES MODERN SCIENCE HAVE TO SAY ABOUT THE BENEFITS OF INTENTIONAL BREATHWORK?
It seems that what was once true is still true when it comes to the power of breath in maintaining and improving health. Modern research studies have revealed that utilizing ancient breathing practices can provide a myriad of health benefits that include; decreasing stress, relieving anxiety and depression, preventing panic attacks, improving quality of sleep and relieving apnea, improving lung function and reducing or relieving asthma, lowering blood pressure, regulating abnormal heart rhythms, improving immune, digestive and cognitive function, maintaining healthy weight, regulating hormones, increasing athletic performance and decreasing pain.
INTRIGUED? HERE'S A BIT MORE BEHIND THE MECHANICS OF VIBRANT BREATHING
 BREATHE THROUGH YOUR NOSE
Our noses are incredible organs that are designed to warm, filter and humidify air to condition it before arriving in our lungs. This helps to protect our delicate lungs from airborne pathogens and SIGNIFICANTLY improves breathing efficiency. Unfortunately, many of us tend to breathe through our mouths while waking or sleeping. Why does this matter? Mouth breathing shrinks our airways, dries out the mucosal membranes in our throats and exposes our lungs to cold, unfiltered air and harmful pathogens such as bacteria, viruses and fungi.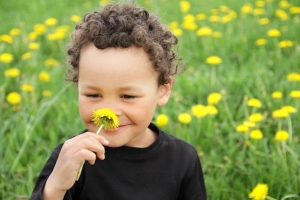 Nasal breathing provides 20% more oxygen as compared to mouth breathing!
Nasal breathing has been shown to lower blood pressure and heart rate
Nasal breathing can help to reduce the incidence of snoring and sleep apnea
Nasal breathing stimulates the production of Nitric oxide which sterilizes the air, dilates airways and enhances the o2 taken up by the blood
Nitric oxide, which is produced via nasal breathing is antiviral and currently the subject of COVID-19 trials
Nasal breathing helps to maintain open airways and proper facial bone structure. Conversely, mouth breathing changes the shape of our faces, causing airways to close
BREATHE LESS AND EXHALE MORE
In our stressed – out modern worlds, many of us are stuck in chronic over breathing patterns. Over breathing throws off the delicate oxygen (O2) and carbon dioxide (CO2) balance which is necessary to induce states of calm and to properly oxygenate every cell in the body. Spending more time in exhalation allows levels of carbon dioxide to build up which might sound harmful BUT without adequate levels of C02 in our body we will never fully thrive. Why?
In a process is known as the Bohr Effect (named after Nobel Prize winning physicist Christian Bohr who discovered it) C02 is necessary to offload 02 from the blood to be used by the cells. More specifically, hemoglobin carries oxygen in the blood to the cells and C02 must be present to cause the release of O2 in the blood into the cells.
CO2 dilates the smooth muscles in the walls of the airways and blood vessels to increase breathing efficiency and blood flow to all areas of the body. This results in increased O2 delivery to all bodily tissues and organs, and has been shown to improve asthma, heart and skin conditions, improve athletic performance and even help to dissolve fat
When we over breathe, less O2 is released to the muscles and tissues and they work less effectively and efficiently. It is noteworthy that over breathing for just a few minutes can reduce blood flow to the brain by 40%!
Adequate levels of C02 ensure adequate O2 levels which regulates a neutral blood pH, a necessity to promote cell life
Adequate levels of CO2 are necessary to produce calming neurotransmitters and human studies reveal that long slow exhalations increase CO2 and helps to prevent panic attacks!
CHEW YOUR FOOD WELL!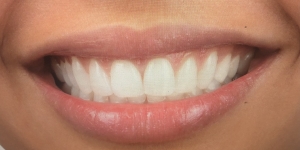 Not only is thorough chewing essential for proper digestion, it is vital for the formation of healthy airways and dentition. Skeletal records show that as little as 400 years ago, before the advent of braces, human skulls had completely straight teeth, broad faces and well – defined jaws. Records show that the diet of ancient civilizations included large amounts of fibrous vegetables, nuts, seeds animal matter and ligamentous animal protein that required a significant amount of chewing. Compare that to a standard modern diet that is highly processed, soft and fiber poor which results in a need to chew very little. What affects does chewing less have upon our health?
Chewing causes the release of stem cells in the skull that help to build new bone in the face, resulting in better jaw alignment, improved head posture, wider and stronger airways and a more youthful and balanced appearance. Contrary to previously thought, humans are capable of regenerating facial bone well into their 70s and possibly beyond
Breast fed babies have a significantly lower incidence of crooked teeth, snoring and sleep apnea as compared to bottle fed babies. This is due to the increased positive stress of chewing and sucking during breast feeding that does not occur with bottle feeding
Lack of chewing can lead to facial bone loss which results in not only "sagging" faces but also airway obstruction as the soft tissues in the throat have less bone to attach to, often resulting in increased incidences of snoring and sleep apnea
Chewing gum (especially harder varieties like mastic gum) and a variety of palate expanders have also been shown to build facial bone, even in adults. To explore the latter, contact a dental professional who specializes in functional orthodontics.
LOOKING FOR SOME EASY WAYS TO MAXIMIZE THE BENEFITS OF BREATH? HERE ARE A FEW SUGGESTIONS TO GET STARTED.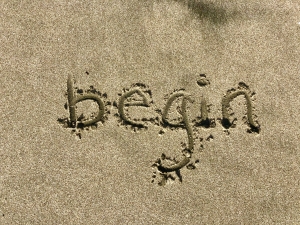 CONSCIOUSLY BREATHE THROUGH YOUR NOSE
Maximize your breathing efficiency by focusing intentionally on nose breathing even for just a few minutes at a time. You may choose to do this while on a walk or during a prayer or meditative practice. You might also begin to simply observe yourself throughout the day and notice how often you find yourself breathing through your mouth instead of your nose. If you have trouble breathing through your nose, you can explore the resources listed below for tools. Both books offer simple techniques that may be helpful in clearing your nose. If these are not helpful you might consider booking an appointment with Dr. Schmidt to assess possible causes of nasal obstruction and treatment via acupuncture, herbs and lifestyle change.
MODULATE THE RYTHYMN OF YOUR BREATH
There are limitless ways to do this, but you may start by experimenting with either of the following commonly used patterns…
EXHALE MORE FOR GREATER CALM – experiment with a breathing cadence that focuses more time in exhalation. Try inhaling to a count of 4 and exhaling to a count of 6 or longer. Experiment with extending your exhalations with the intention of fully emptying the lungs of breath
EXPLORE THE OPTIMAL CADENCE – 5.5 -6 BREATHS/MINUTE – try breathing in for 5-6 seconds and exhale for 5-6 seconds for several minutes. This pattern has been shown to be the most efficient breathing rhythm with a myriad of health benefits and is interestingly the cadence of many ancient mantras and prayers such as the Catholic rosary.
OBSERVE THE BENEFITS
Be a curious observer of yourself and pay attention to how experimenting with different breathing practices affects your physiology either through subjective observation or with the use of a tool.
SUBJECTIVELY – after several minutes of breathing you may note increased feelings of calm, sensations of warmth, a rosy color in the cheeks, reductions in tension and pain or increased saliva in the mouth. All of the above are signs that your nervous system is shifting into a calming parasympathetic state, where healing, rest and proper digestion can occur!
VIA TECHNOLOGY – Want to measure the physiological changes mindful breathing makes? Consider using a simple and easily accessible tool such as a blood pressure cuff, pulse oximeter or a heart rate variability monitor. Take a measurement before beginning a breathing practice and then again after 5 or more minutes of practice and observe the differences.
MINDFUL BREATHING IS FREE MEDICINE THAT CAN BE PRACTICED ANYWHERE BY ANYONE AND CAN HAVE PALPABLE BENEFITS IN JUST A FEW MINUTES OF PRACTICE…. HOW WILL YOU CHOOSE TO INCORPORATE IT TODAY?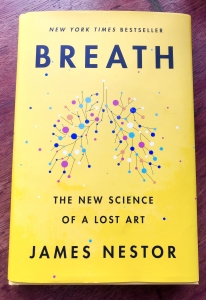 WANT TO LEARN MORE? Check out the following resources full of research references and practical tools…
Krasowski, J. A. (2020). Breath, The new science of a lost art: by James Nestor, New York, NY, USA, Riverhead Books.
McKeown, P. (2015). The Oxygen Advantage: The simple, scientifically proven breathing technique that will revolutionize your health and fitness. Hachette UK.
A WORD OF CAUTION: IT IS BEST TO BEGIN BREATHING PRACTICES WHILE SEATED OR LYING DOWN AND NEVER NEAR OR IN WATER AS MADE FAMOUS BY WIM HOF. PLEASE USE WITH CAUTION AND CONSULT WITH YOUR TRAINED MEDICAL PRACTITIONER FOR FURTHER GUIDANCE. THIS POST AND THE INFORMATION PRESENTED HERE IS NOT INTENDED FOR DIAGNOSIS OR TREATMENT. PLEASE CONTACT OUR STAFF IF YOU DESIRE FURTHER SUPPORT IN YOUR HEALING JOURNEY.
https://kairoscw.com/wp-content/uploads/2015/11/Kairos-logo-web-header-v2.png
0
0
Bianca Schmidt
https://kairoscw.com/wp-content/uploads/2015/11/Kairos-logo-web-header-v2.png
Bianca Schmidt
2021-03-09 13:53:31
2021-03-09 13:53:31
The Power of Breath