In last month's post we explored ways that you can minimize your toxic load with an overhaul of personal care products. This month we'll expand on that journey by identifying common toxins found in homes and discuss ways that you can protect and enrich the health of your family and the environment.

WHY DOES IT MATTER?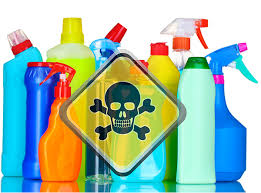 Many of the TOXIC CHEMICALS IN QUESTION HAVE BEEN LINKED TO VARIOUS CANCERS, REPRODUCTIVE ABNORMALITIES, OBESITY, DIABETES, ASTHMA, ALLERGIES, ECZEMA, HEART AND RESPIRATORY DISEASES AND NEUROLOGICAL DISORDERS.  It's important to note that the effects of many toxins may not be felt or experienced immediately or in the short term. However, long term exposure even in small doses can pose serious health threats.
SO TAKE ADVANTAGE OF THE NEW SEASON, LET GO OF THE OLD AND MAKE A FEW CHANGES TO CULTIVATE A HOME SPACE OF PEACE, RESTORATION AND ABUNDANT LIFE! 
INDOOR AIR QUALITY
The EPA estimates that INDOOR AIR CONTAINS 2 TO 5 TIMES MORE POLLUTANTS THAN OUTDOOR AIR due to chemicals in SYNTHETIC CLEANERS, PAINTS, CARPETING AND SMOKE AS WELL AS MOLDS AND VIRUSES just to name a few16.Lest you be tempted to simply mask those unwanted particles a and smells with a scented "Plug in", spray or candle, beware that most air fresheners and candles don't' clean the air but actually contribute to a host of health concerns due to the SYNTHETIC FRAGRANCES they contain.
(Read more here: https://kairoscw.com/2019/08/27/cleaning-up-your-personal-care-products/).
In addition, candles are commonly made of PARAFFIN wax, which presents other problems. Paraffin is an unsustainable petroleum byproduct and studies have shown that burning PARAFFIN CANDLES RELEASES TOLULENE AND BENZENE FUMES THAT HAVE BEEN LINKED TO ASTHMA AND LUNG CANCER 6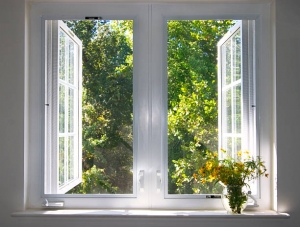 VENTILATION:Instead of using synthetics to cover up scents, promote clean air in your home by REGULARLY OPENING DOORS AND WINDOWS DAILY, even for a short period of time to allow ventilation.
PLANT POWER:Consider adding air cleaning varieties of plants such as BROMELIADS, DRACAENA, PEACE LILIES, ENGLISH IVY, JADE AND SPIDER PLANTS in all rooms of your home. These plants have been shown to be naturally effective at FILTERING OUT MANY COMMON HARMFUL VOLATILE ORGANIC COMPOUNDS (VOCS) INCLUDING ACETONE, BENZENE AND FORMALDEHYDE17.
ESSENTIAL OILS AND CANDLES: If you enjoy scents in your space, utilize a DIFFUSER FILLED WITH PURE ESSENTIAL OILS. If burning candles, choose those that are paraffin free. Non – GMO soy candles are safe options but those made of BEESWAX are even better and also support the care and cultivation of our necessary pollinators, bees!
AIR FILTERS:Mold due to water damage, bacteria, germs, dust, dander, viruses and VOCs are common contaminants that can compromise the quality of the air in your home. Utilizing a HEPA FILTER AND/OR AIR SANITIZER can significantly increase air quality and would be recommended especially for INDIVIDUALS WHO STRUGGLE WITH CHRONIC SINUS CONGESTION, ALLERGIES, ASTHMA, HEADACHES, FATIGUE AND INFLAMMATORY CONDITIONS OF THE EYES, MUCOUS MEMBRANES AND RESPIRATORY TRACT. You may ALSO CONSIDER PURCHASING AIR FILTRATION SYSTEMS IF YOU LIVE IN A PARTICULARLY COLD CLIMATE which inhibits open window ventilation a good portion of the year.  If you're in the market for an air filter, Intellipure, IQ Air and Guardian Molekule all offer good quality and highly recommended options.
WATER
Word on the street is that we are mostly water, therefore utilizing and protecting clean water as medicine is critical to vibrant health. Tap water quality can vary greatly depending on where you live but even in the United States, with some of the cleanest water supplies, CONTAMINANTS can frequently be found. These most often include LEAD, COPPER, ARSENIC, BACTERIA, VIRUSES, PARASITES, PHARMACEUTICALS, HERBICIDES, PESTICIDES AND RADON. If you are tempted to reach for bottled water in response I'd strongly advise you to turn elsewhere for a solution. BOTTLED WATER has been shown to absorb the ENDORCRINE DISRUPTING CHEMICALS from its plastic containers that can have significant negative impacts on our health and that of the environment.
(Read more here: https://kairoscw.com/2019/07/31/whats-the-problem-with-plastic/).
In addition, consumer watch groups have revealed that in a majority of products, BOTTLED WATER IS SIMPLY BOTTED TAP WATER… JUST SIGNIFICANTLY MORE EXPENSIVE!
A better solution is to invest in a quality WATER FILTER. These come in a variety of forms. If possible installing a whole house water filter is best as it filters not only drinking water but also shower and bath water. If you rent or are unable to purchase a large – scale system, there are plenty of counter or sink mounted filters available to meet your needs.
Check out the EWG.ORG TAP WATER DATABASE AS WELL AS WATER FILTER BUYING GUIDE TO FIND THE BEST SOLUTION FOR YOUR AREA AND SITUATION.
CLEANERS
Most commonly found household cleaners contain a variety of HARMFUL CHEMICALS that have been linked to ALLERGIES & RESPIRATORY ILLNESS (BLEACH, AMMONIA, QUATERNARY AMMONIUM COMPOUNDS, ETHANOLAMINES)11,12, CANCERS (1-4 DIOXANE, FORMALDEHYDE)8,15  and REPRODUCTIVE AND DEVELOPMENTAL TOXICITIES (BORIC ACID, DIETHYLENE GLYCOL MONOMETHYL ETHER)1, 5 . Yikes!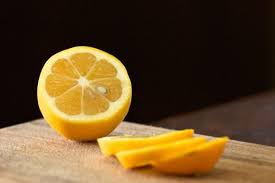 CURIOUS WHAT'S IN YOUR CLEANERS? EXPLORE THEIR SAFETY rating at the Environmental Working Groups Guide to Cleaners: https://www.ewg.org/guides/cleaners.  If your products don't score well then considering switching to one of the EWG.ORG recommended products or reduce your cleaning costs by switching to BAKING SODA AND VINEGAR as your primary cleaners. These two basic components can clean just about anything. You can also ADD QUALITY ESSENTIAL OILS such as lemon or orange to up the cleaning power. In addition, most essential oils have antibacterial and antiviral properties that help kill non- beneficial bacteria on contact.
DETERGENTS AND SOAPS
Everybody seems to love that "clean" smell of their freshly washed clothes and linens but many commonly used detergents and dish soaps contain a variety of harmful CARCINOGENS and ENDOCRINE DISRUPTORS also found in personal care products such as SYNTHETIC FRAGRANCES, PHTHALATES and PARABENS. Similar to your cleaning arsenal CHECK OUT THE SAFETY OF YOUR LAUNDRY PRODUCTS STACK UP HERE : https://www.ewg.org/guides/categories/9-Laundry
Keep in mind that whatever detergent you wash in will be carried out in the wastewater as well remain in contact with your skin and inhaled during use. Look for POWDERED OR TABLET FORMS OF DETERGENTS AND DISH WASHING SOAP packaged in easily recyclable paper and free of all the offending chemicals and plastic containers. Making your own detergent is also simple and cost effective. Or consider switching to a MAGNETIC LAUNDRY WASHING SYSTEM that requires no detergent at all! If whitening or stain removal is required UTILIZE A HYDROGEN PEROXIDE BLEACH AS OPPOSED TO CHLORINE. Also DITCH THE LAUNDRY SHEETS IMMEDIATELY as they typically contain a host of carcinogens and endocrine disruptors that remain on your clothes and get vented into the air while drying.  Opt instead for WOOL DRYER BALLS which work wonderfully to fluff and soften your clothes and reduce static. Even better, save energy and cash by LETTING CLOTHES AIR DRY outside, or in a well- ventilated area inside.
 COOKWARE AND FOOD/BEVERAGE STORAGE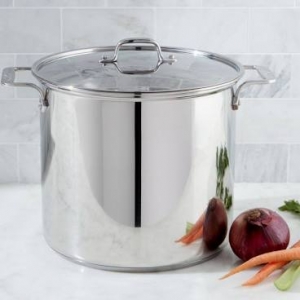 AVOID pans with PLASTICIZED NON- STICK COATINGS SUCH AS TEFLON and OPT FOR STAINLESS, CAST IRON OR ENAMEL INSTEAD. Teflon is made of the chemical Perfluorooctanoic acid(PFOA). PFOA is not a naturally occurring compound and yet it is found in the blood of most people living in industrialized countries. Animal studies with rats and primates have shown that PFOA CAUSES CANCER, LIVER DAMAGE, GROWTH DEFECTS, IMMUNE SYSTEM DAMAGE AND DEATH. PFOA has also been LINKED TO HIGH CHOLESTEROL in humans and an EPA advisory board reported that PFOA IS A "LIKELY" CARCINOGEN IN HUMANS 14. NEWERNON – STICK COOKWARE CONTAINING PFCS (PERFLUORINATED CHEMICALS) ARE ALSO BEST AVOIDED as their use has been linked to CANCERS, HORMONE AND REPRODUCTIVE ABNORMALITIES as well as DISEASES OF THE CARDIOVASCULAR AND IMMUNE SYSTEMS in humans 7.In addition, DITCH PLASTIC CONTAINERS AND BEVERAGE BOTTLES and STORE FOOD IN GLASS OR STAINLESS instead to avoid the toxic effects of chemicals leaching into food and drinks.
(Read more here: https://kairoscw.com/2019/07/31/whats-the-problem-with-plastic/)
CUTTING BOARDS
AVOID cutting boards made of PLASTIC and those containing the ANTIBACTERIAL CHEMICAL TRICLOSAN which has been banned for use in soaps in the US but still shows up in a variety of other products including home utensils, trash bags and toothpaste ( Read more here: https://kairoscw.com/2019/08/27/cleaning-up-your-personal-care-products/)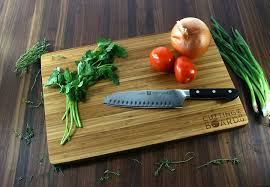 TRY UTILIZING GLASS OR CERAMIC as they are easy to sanitize and do not incur the knife damage or pose the health threats that plastic cutting boards do. Cutting boards made of a HARDER WOOD SUCH AS BAMBOO are also good choices as they resist scarring from knives and absorb very little moisture. SEALING YOUR CUTTING BOARDS ONCE PER MONTH helps restore the bacterial and moisture resistance capabilities. When sealing, choose a food grade oil such as rice bran, coconut, lemon oil or beeswax when sealing to prevent introducing toxins to your food. If you're extra concerned about wood boards harboring bacteria, UC Davis researchers recommend "SANITIZING" small wooden cutting boards in the microwave since they do not tolerate being cleaned in the dishwasher 2.
PAPER PRODUCTS
Did you know that conventional TOILET PAPER, FACIAL TISSUES AND PAPER TOWELS OFTEN EXPOSE YOU TO HARMFUL CHEMICALS EVERY TIME YOU USE THEM?  These include SYNTHETIC FRAGRANCES AND LOTIONS as well as FORMALDEHYDE which is used to improve the strength of the paper product and CHLORINE employed to whiten paper products. Minimize your toxic exposure by purchasing products made of 100% RECYCLED, CHLORINE AND BPA FREE PAPER OR MORE SUSTAINABLE BAMBOO PRODUCTS.
When it comes to cleaning, consider utilizing old newspaper instead of paper towels for cleaning mirrors and glass and recycled old clothing cut up into rags for cleaning surfaces.
GARDENING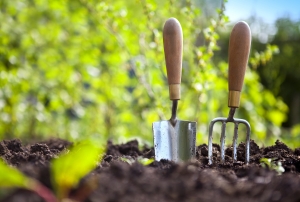 Getting out and digging in the dirt is good for your soul but synthetic pesticides and herbicides are definitely not! GLYPHOSATE the active component in ROUND UP, a commonly used herbicide on wheat, corn and soy crops as well as home gardening, can now be found widely in air, soil, food, water and human urine 9,13,3  and it's producer Monsanto is currently in litigation in multiple cases linking the use of Round Up to Non – Hodgkin's Lymphoma. In response to the significant health threats Glyphosate poses, Germany and Austria have already banned its use in their countries but at this point the EPA in the United States has failed to follow suit. Protect yourself and your surrounds today by opting for ORGANIC garden products instead. Create your own nutrient dense fertilizer by starting a WORM BIN or COMPOST PILE and thereby keep food waste out of the landfill. Also consider PLANTING NATIVE SPECIES in or around your garden to ATTRACT NATURAL PREDATORS and keep pesky pests at bay as well as ATTRACT NATIVE POLLINATORS to help make your harvest abundant. NOT SURE HOW TO GET STARTED?
GROWORGANIC.COM IS CHOCK FULL OF RESOURCES TO HELP YOU ON YOUR WAY!
PET CARE
We love those critters in our lives and choosing non- toxic products to aid in their care is beneficial for them and for our families.
*IN GENERAL: Start by making quality food and filtered water in non-plastic bowls the base of care. Also keep in mind that the chemicals that negatively affect us as humans also typically have negative effects on our pets. For example, when selecting grooming products, choose those free of chemicals that you would also avoid using on yourself (Read more here: https://kairoscw.com/2019/08/27/cleaning-up-your-personal-care-products/)
*FLEAS: If you live in an area where fleas are common consider utilizing essential oil soaps, sprays and diatomaceous earth preventatively. If you choose to use flea medications on your cat or dog opt for an oral version if your pet is able to handle them as opposed to topical varieties which can be absorbed by family members after touching their pets.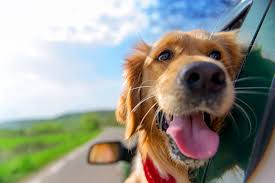 *DOGS:  When headed out on a dog walk choose compostable dog waste bags as most of these are made of plant fibers that break down easily as opposed to plastic that never goes away. Chew and other toys are helpful entertainment for Fido, when purchasing, choose non-toxic options such as rubber, hide, bones, or natural fibers to avoid your pooch getting a stomach full of harmful synthetic chemicals
*CATS: When it comes to litters, avoid most conventional brands as they typically contain HARMFUL SYNTHETIC FRAGRANCES AND HIGH LEVELS OF SILICA DUST that have been linked to pulmonary disease 10.Instead choose litter made from natural materials such as WOOD PELLETS, GRAINS OR PUT THOSE OLD PAPER SHREDS to work and make your own!
HOME FURNISHINGS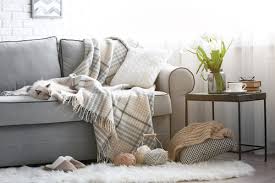 Carpeting, furniture, mattresses, paint and electronics are just a few home items that are notorious for their ability to "off gas" HARMFUL VOCS such as flame retardants like Polybrominated Diphenyl Ethers (PBDEs). PBDEs are abundant in: house dust, water, soil, animals and human tissues and have been shown to be DEVELOPMENTAL NEUROTOXINS AND ENDOCRINE DISRUPTORS4. Some VOC off gassing can be easily noticed via phenomenon like that "new carpet smell" but many escape conscious detection. In order to protect yourself from these ubiquitous chemicals, utilize some of the above strategies of proper VENTILATION, AIR CLEANING PLANT SPECIES AND AIR FILTRATION SYSTEMS. In addition, consider REMOVING POTENTIAL KNOWN SOURCES OF TOXICITY. Before buying anything new check out THE HEALTHY LIVING HOME GUIDE AT EWG.ORG FOR TIPS ON WHAT TO AVOID AND HOW TO MINIMIZE VOC EXPOSURE IN NEW PRODUCTS.
CONSIDERING A REMODEL?
Be empowered that you have ample choices in materials and methods that will be beneficial for
Your family and that of the environment. Need a place to start? Check out Green Built Alliance's homeowners resources here: https://www.greenbuilt.org/wp-content/uploads/2018/11/GreenHomeGuide-Bath.pdf?x95341
WHERE CAN I RECYCLE HAZARDOUS HOME PRODUCTS?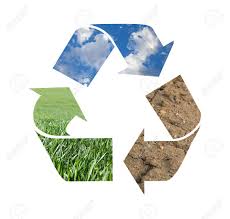 As you eliminate hazardous household products such as cleaners or paint please be sure to dispose of them properly to avoid environmental contamination. For a list of guidelines on recycling household products and a resource to locate the nearest facility to your home go to:
https://search.earth911.com/?utm_source=earth911-header&utm_medium=top-navigation-menu&utm_campaign=top-nav-recycle-search-button
LET FOOD BE YOUR DAILY MEDICINE FOR DETOX
It's virtually impossible to avoid toxins in our current age but the good news is, we are hardwired to detox! IT'S ALSO CLEAR THAT YOUR ABILITY TO DETOX, WHILE SOMEWHAT SUBJECT TO GENETIC VARIATION, CAN LARGELY BE INFLUENCED BY YOUR DIETARY CHOICES!!!  An organic, plant – based diet rich in dark leafy greens, cruciferous vegetables, garlic, onions and at least 25 grams of fiber per day will naturally support your body's own systems of detox. Adding in dandelion tea or greens and turmeric also directly supports the liver which bears the brunt of detox and is easily overloaded.
CHOOSE MINDFULLY FOR LIFE!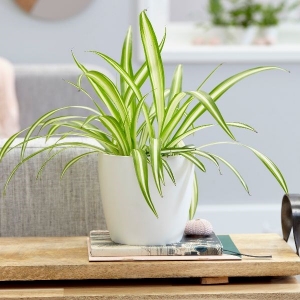 Knowledge IS power. Power to change. Power to enrich your life and the lives around you. Power to create a cleaner and more vibrant future…
IN WHAT WAYS CAN YOU CHOOSE TO USE THE POWER OF WHAT YOU KNOW TO MINIMIZE YOUR TOXIC LOAD AND BENEFIT THE GLOBAL COMMUNITY TODAY? WHAT FRIEND OR LOVED ONE CAN YOU SHARE THESE LIFE – GIVING TIPS WITH?
References
1.CDHS (California Department of Health Services, now California Department of Public Health). 2007. Glycol Ethers: Fact Sheet: California Department of Health Services, Occupational Health Branch, Hazard Evaluation System and Information Service (HESIS).
2.Cliver, D. O. (2002). Plastic and Wooden Cutting Boards. University of California—Davis Food Safety Laboratory.
3.Conrad, A., Schröter-Kermani, C., Hoppe, H. W., Rüther, M., Pieper, S., & Kolossa-Gehring, M. (2017). Glyphosate in German adults–Time trend (2001 to 2015) of human exposure to a widely used herbicide. International journal of hygiene and environmental health, 220(1), 8-16.
4.Costa, L. G., Giordano, G., Tagliaferri, S., & Caglieri, A. (2008). Polybrominated diphenyl ether (PBDE) flame retardants: environmental contamination, human body burden and potentialadverse health effects. Acta Bio Medica Atenei Parmensis, 79(3), 172-183.
5.EPA (U.S. Environmental Protection Agency). 2006. Boric Acid/Sodium Borate Salts: HED Chapter of the Tolerance Reassessment Eligibility Decision Document (TRED). PC Codes: 011001 (boric acid), 011102 (sodium tetraborate decahydrate), 011110 (sodium tetraborate pentahydrate), 011112 (sodium tetraborate anhydrous), 011103 (disodium octaborate tetrahydrate), 011107 (disodium octaborate anhydrous), 011104 (sodium metaborate).
6.Frequent use of certain candles produces unwanted chemicals. (2009, August 24). Retrieved September 27, 2019, from https://www.scsu.edu/news_article.aspx?news_id=832
7.Jogsten, I. E., Nadal, M., van Bavel, B., Lindström, G., & Domingo, J. L. (2012). Per-and polyfluorinated compounds (PFCs) in house dust and indoor air in Catalonia, Spain: implications for human exposure. Environment international, 39(1), 172-180.
8.Kano, H., Umeda, Y., Kasai, T., Sasaki, T., Matsumoto, M., Yamazaki, K., … & Fukushima, S. (2009). Carcinogenicity studies of 1, 4-dioxane administered in drinking-water to rats and mice for 2 years. Food and chemical toxicology, 47(11), 2776-2784.
9.Mercurio, P., Flores, F., Mueller, J. F., Carter, S., & Negri, A. P. (2014). Glyphosate persistence in seawater. Marine pollution bulletin, 85(2), 385-390.
10.Musk, A. W., Greville, H. W., & Tribe, A. E. (1980). Pulmonary disease from occupational exposure to an artificial aluminium silicate used for cat litter. Occupational and Environmental Medicine, 37(4), 367-372.
11.Obadia M, Liss GM, Lou W, Purdham J, Tarlo SM. 2009. Relationships between asthma and work exposures among non-domestic cleaners in Ontario. American Journal of Industrial Medicine 52(9): 716-723.
12.Sherriff A, Farrow A, Golding J, Henderson J. 2005. Frequent use of chemical household products is associated with persistent wheezing in pre-school age children. Thorax 60(1): 45-49.
13.Simonetti, E., Cartaud, G., Quinn, R. M., Marotti, I., & Dinelli, G. (2015). An Interlaboratory comparative study on the quantitative determination of glyphosate at low levels in wheat flour. Journal of AOAC International, 98(6), 1760-1768.
14.Steenland, K., Fletcher, T., & Savitz, D. A. (2010). Epidemiologic evidence on the health effects of perfluorooctanoic acid (PFOA). Environmental health perspectives, 118(8), 1100-1108.
15.Swenberg, J.A, Moeller, B.C, Lu, K., Rager, J. E., Fry, R.C. & Starr, T.B. (2013. Formaldehyde carcinogenicity research: 30 years and counting for mode of action, epidemiology and cancer risk assessment. Toxicologic pathology, 41(2), 181-189.
16.U.S. Environmental Protection Agency. 1987. The total exposure assessment methodology (TEAM) study: Summary and analysis. EPA/600/6-87/002a. Washington, DC.
17.Yang, D. S., Pennisi, S. V., Son, K. C., & Kays, S. J. (2009). Screening indoor plants for volatile organic pollutant removal efficiency. HortScience, 44(5), 1377-1381.
https://kairoscw.com/wp-content/uploads/2015/11/Kairos-logo-web-header-v2.png
0
0
Bianca Schmidt
https://kairoscw.com/wp-content/uploads/2015/11/Kairos-logo-web-header-v2.png
Bianca Schmidt
2019-09-30 22:52:16
2021-05-13 09:21:31
A Clean Sweep: Practical Tips for Home Detox